Regular price
Sale price
$45.00 USD
Unit price
per
Sale
Sold out
Get ready for the ultimate hands-free dog running - or walking - experience. The Road Runner leash is a solidly designed 7-foot leash packed with features to make a better adventure for you and your dog.
One leash, many options. I prefer to wear the leash around my waist, but the kids like to hold the leash with their hands. We're each able to adjust the leash so we can wear or hold it however we want.
Shock absorbing Zero ShockTM Technology. We have a pointer. Her prey drive can be all-consuming, particularly at the beginning of our hike when she's full up on energy. If she spots a rabbit and takes off at a dead run, the shock absorption helps protect us from injury and from being pulled off our feet by a sudden yank on the leash. It's a lifesaver - often literally.
It's comfortable to wear. The webbing is soft and flexible and the handle is lined with neoprene so it's soft on your hands.
Full of handy features. Including a D-ring plus a barrel lock at the handle to attach necessary accessories, like a blinker light (for night-time adventures), etc. Reflective stitching along the length of the leash improves visibility in dark conditions.
Why We Love It

There are so many times when hiking that we need our hands to be free! Sometimes you need to use your hands to get steady or want to hike with a stick for an extra boost on steep or muddy terrain. Often we simply want to stop and take a photo of an amazing view. Whatever the reason, this is a great solution for hands-free hiking with an on-leash dog.

This leash is adjustable so you can wear it around your waist, shoulder, or hand – whatever best suits your needs for the day. It can be used as a temporary tether as needed.

Perfect for getting out there to hike, explore, and play!

Share
View full details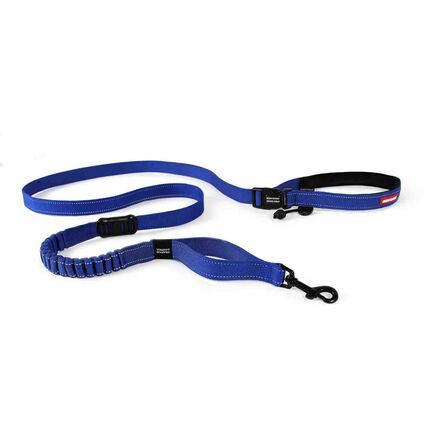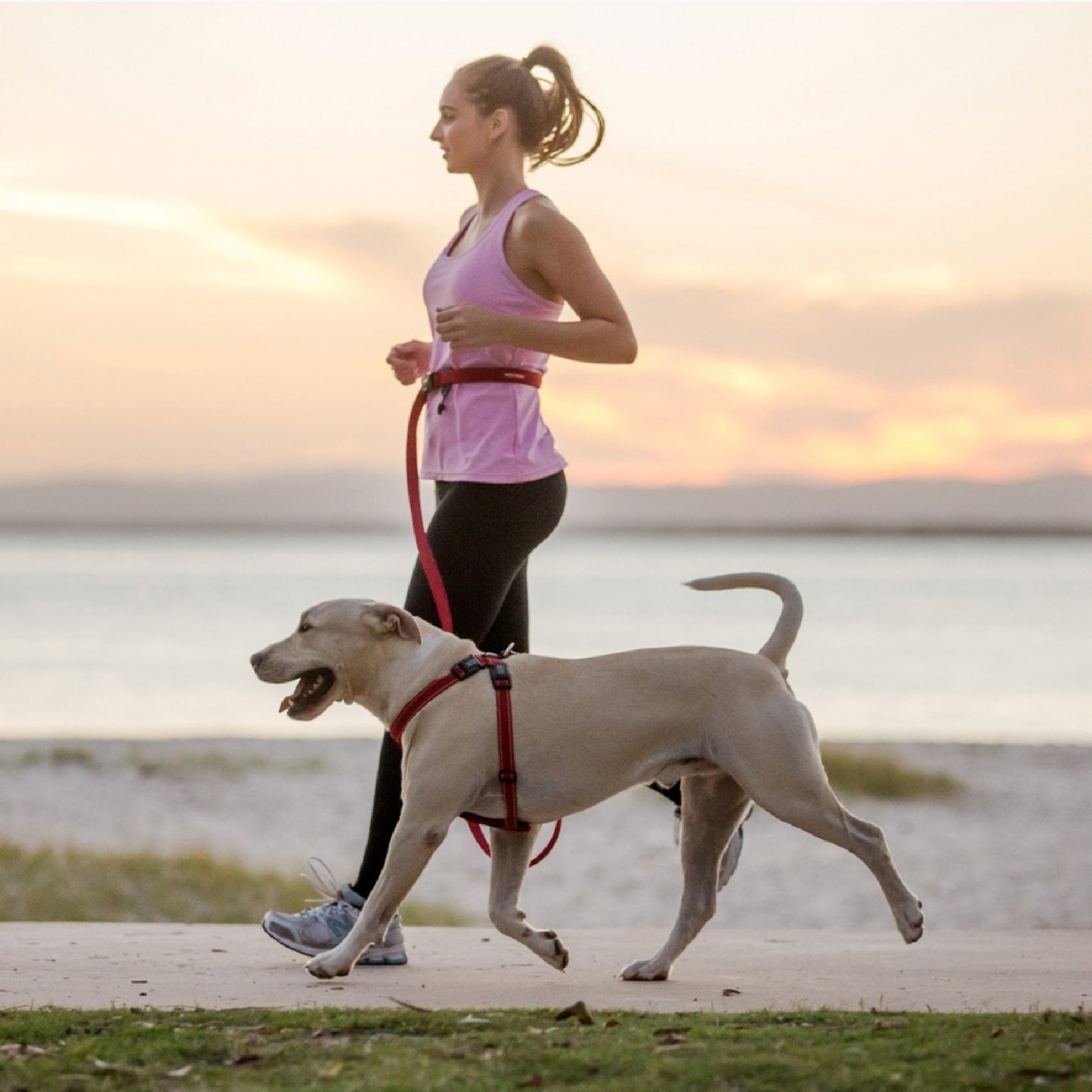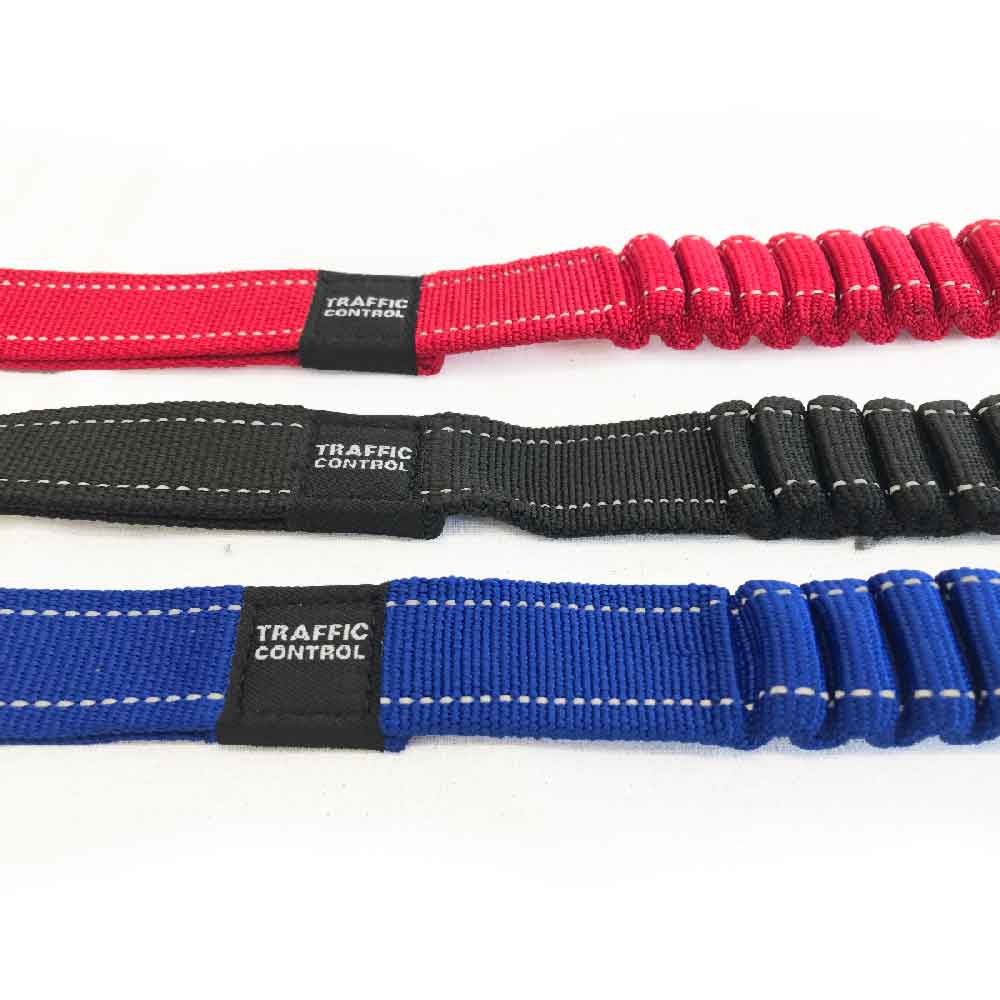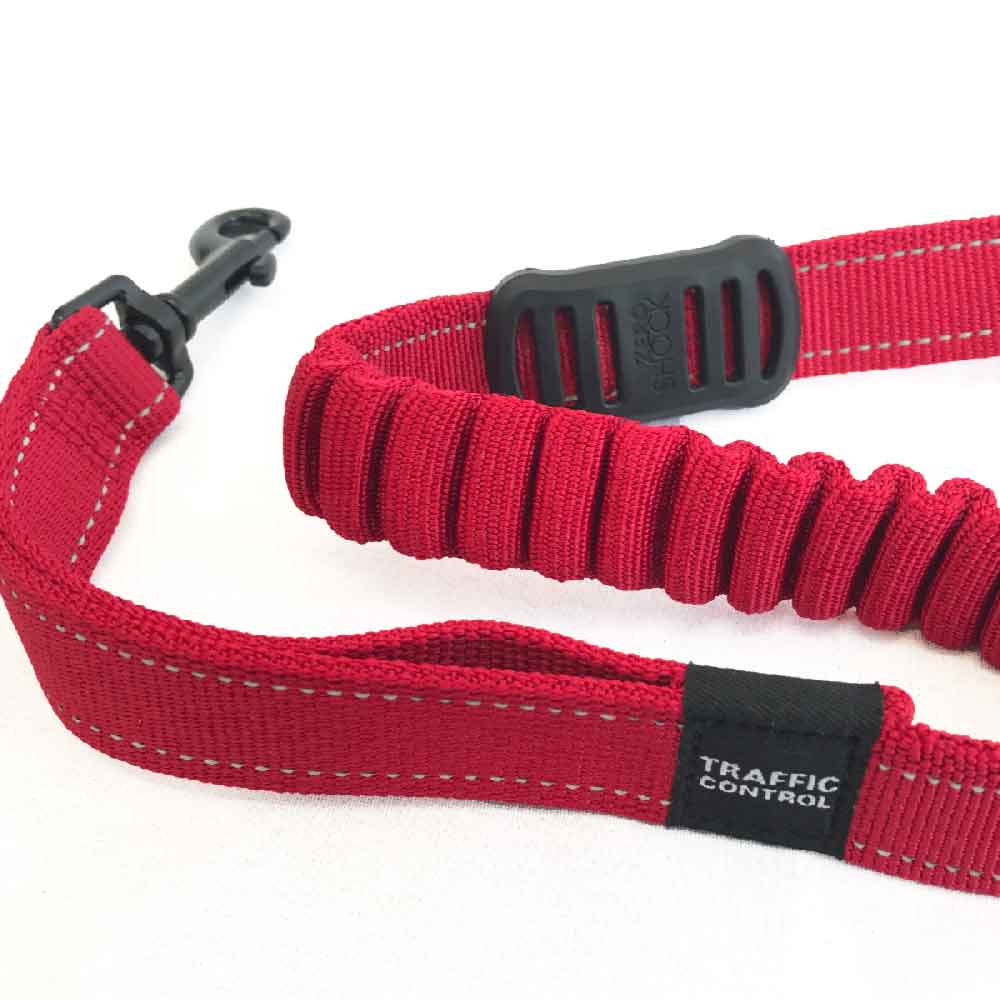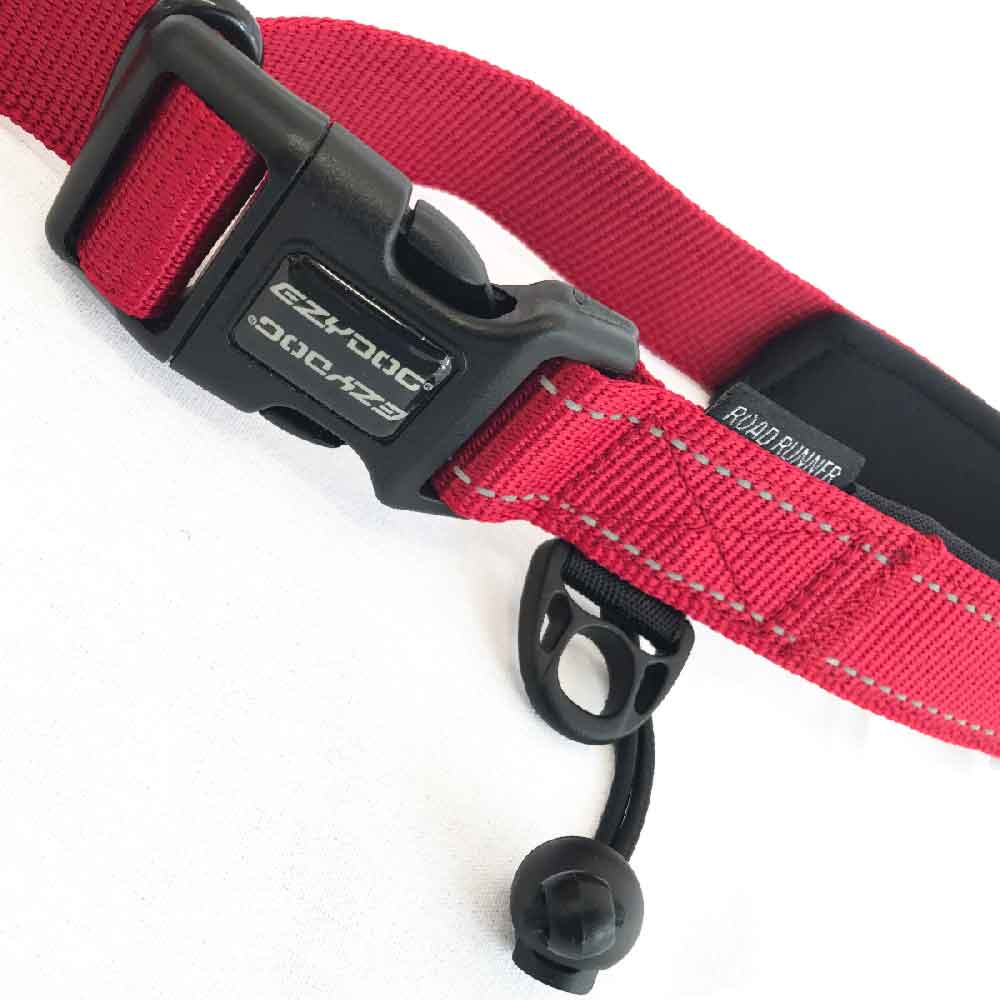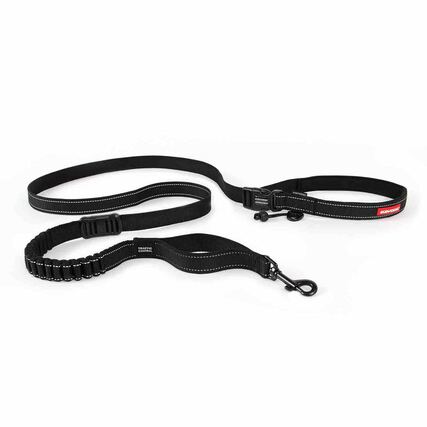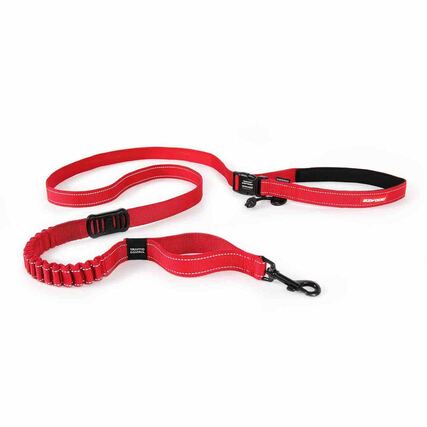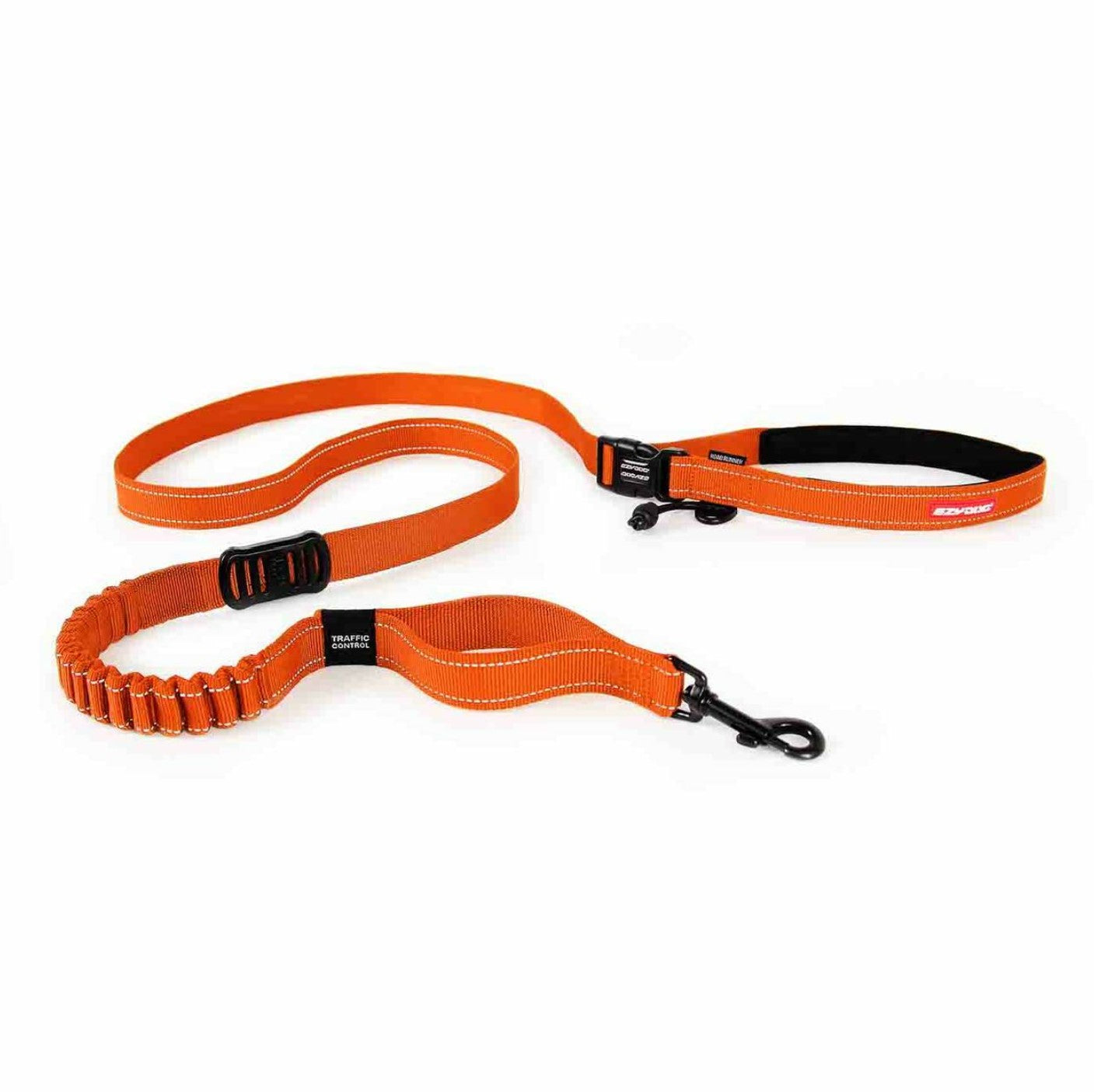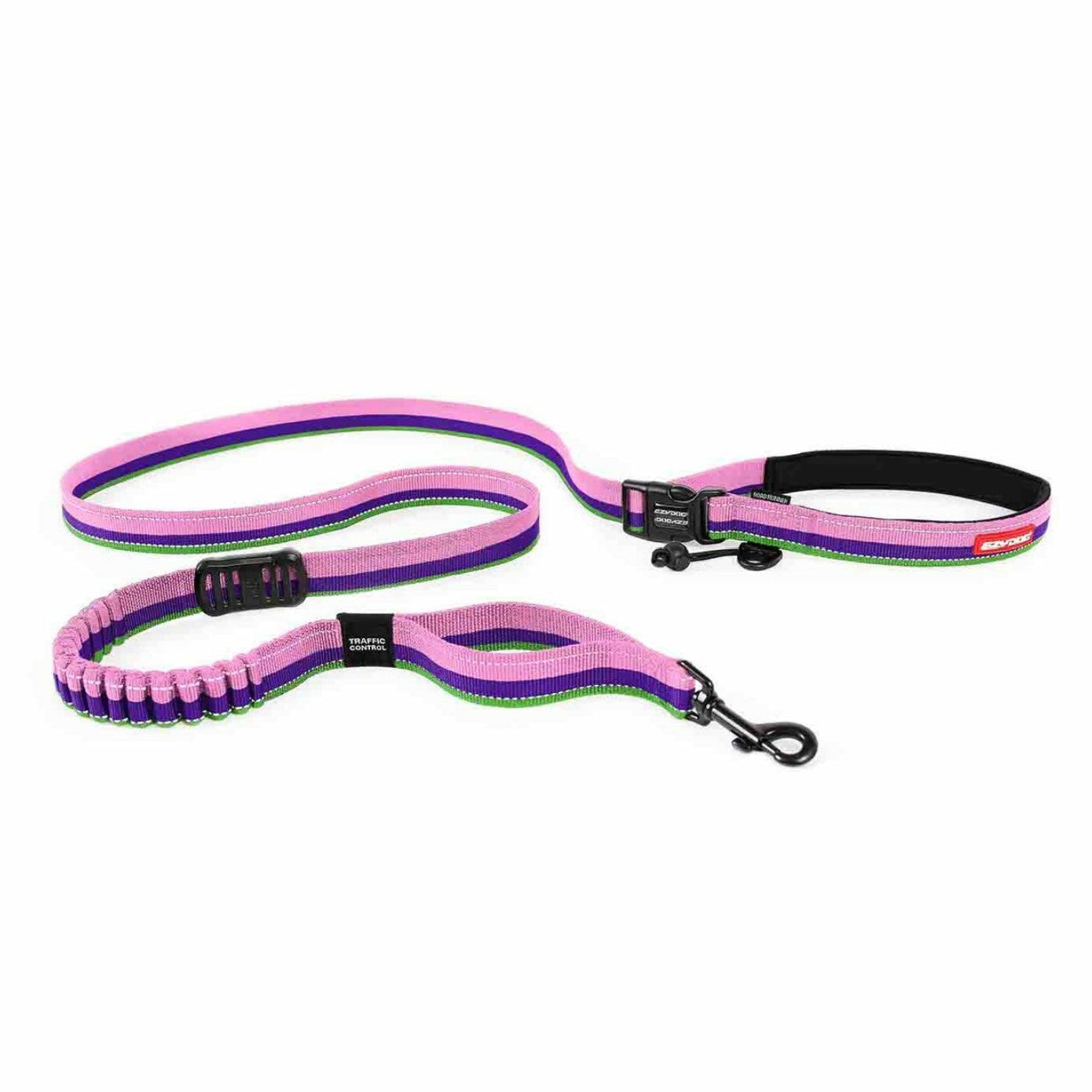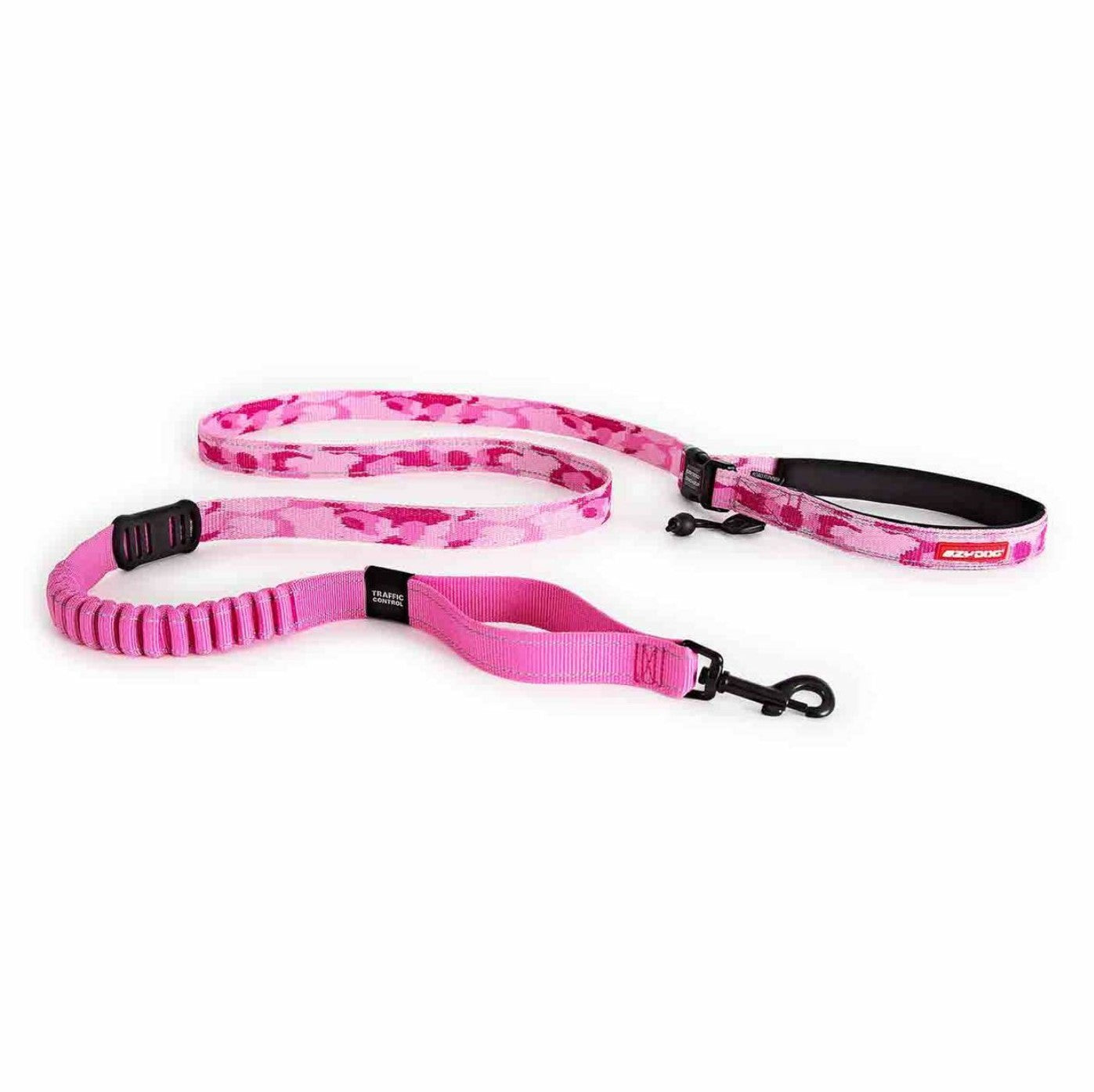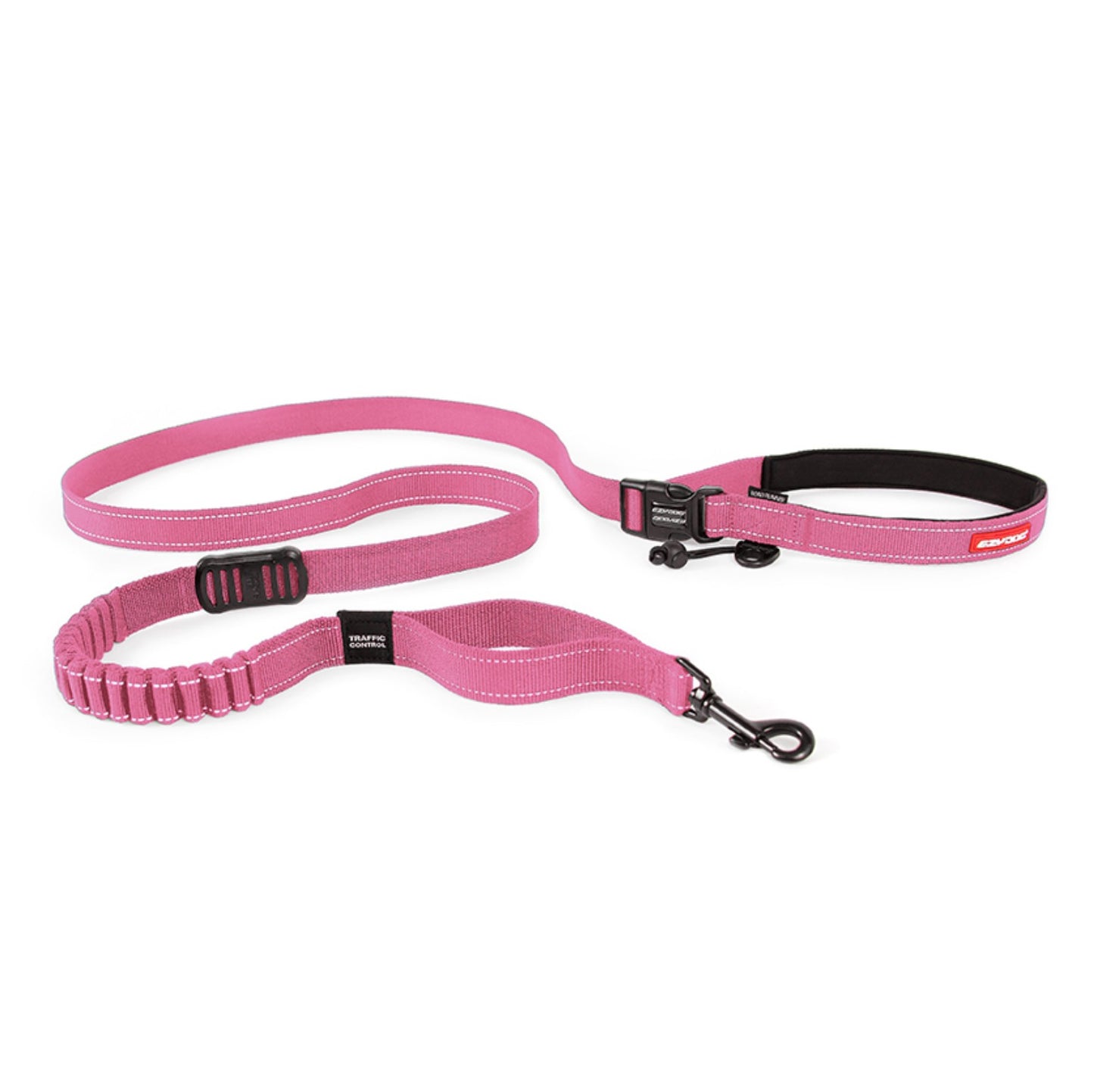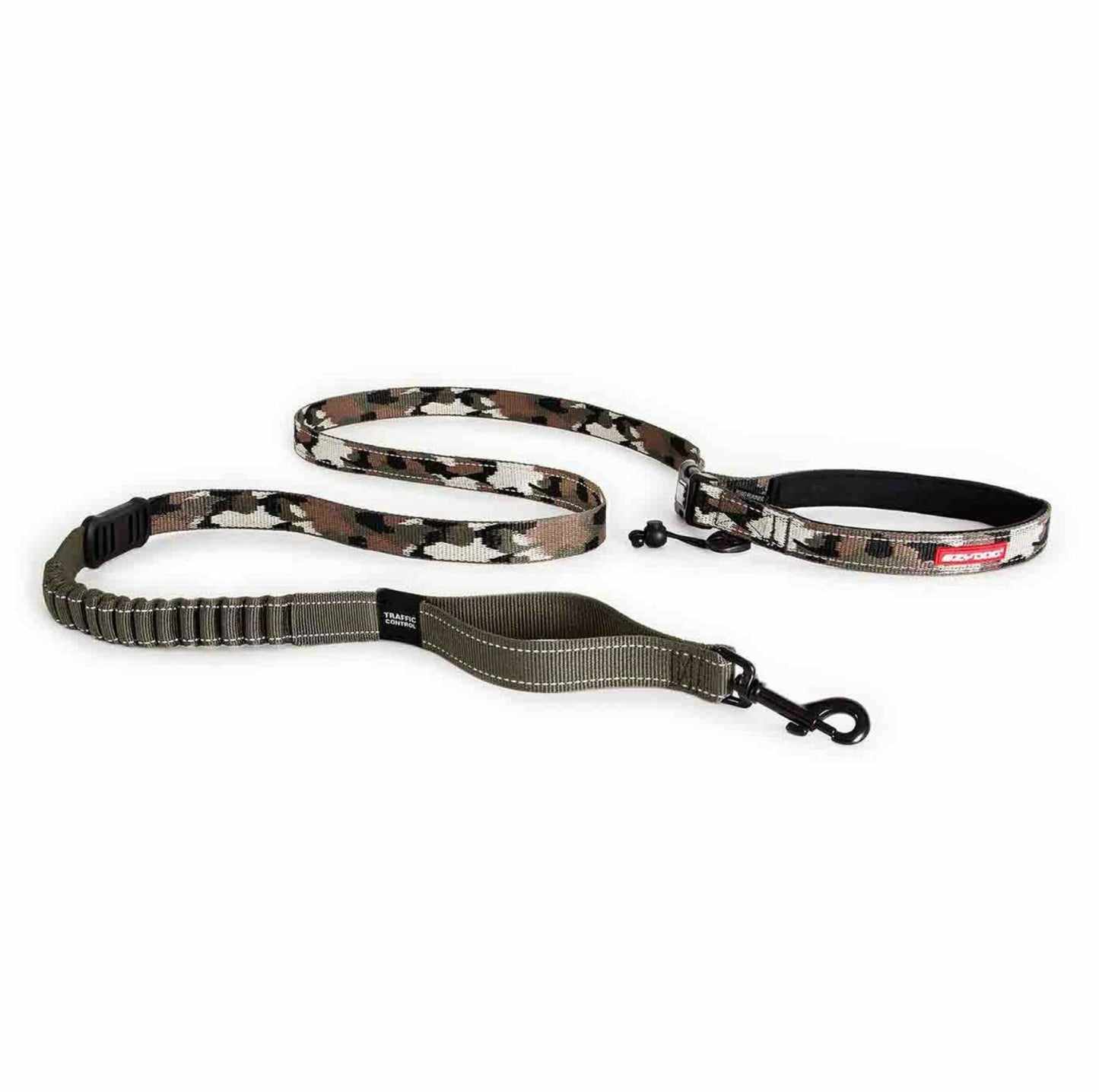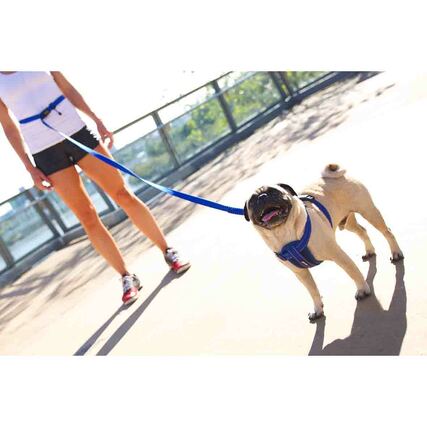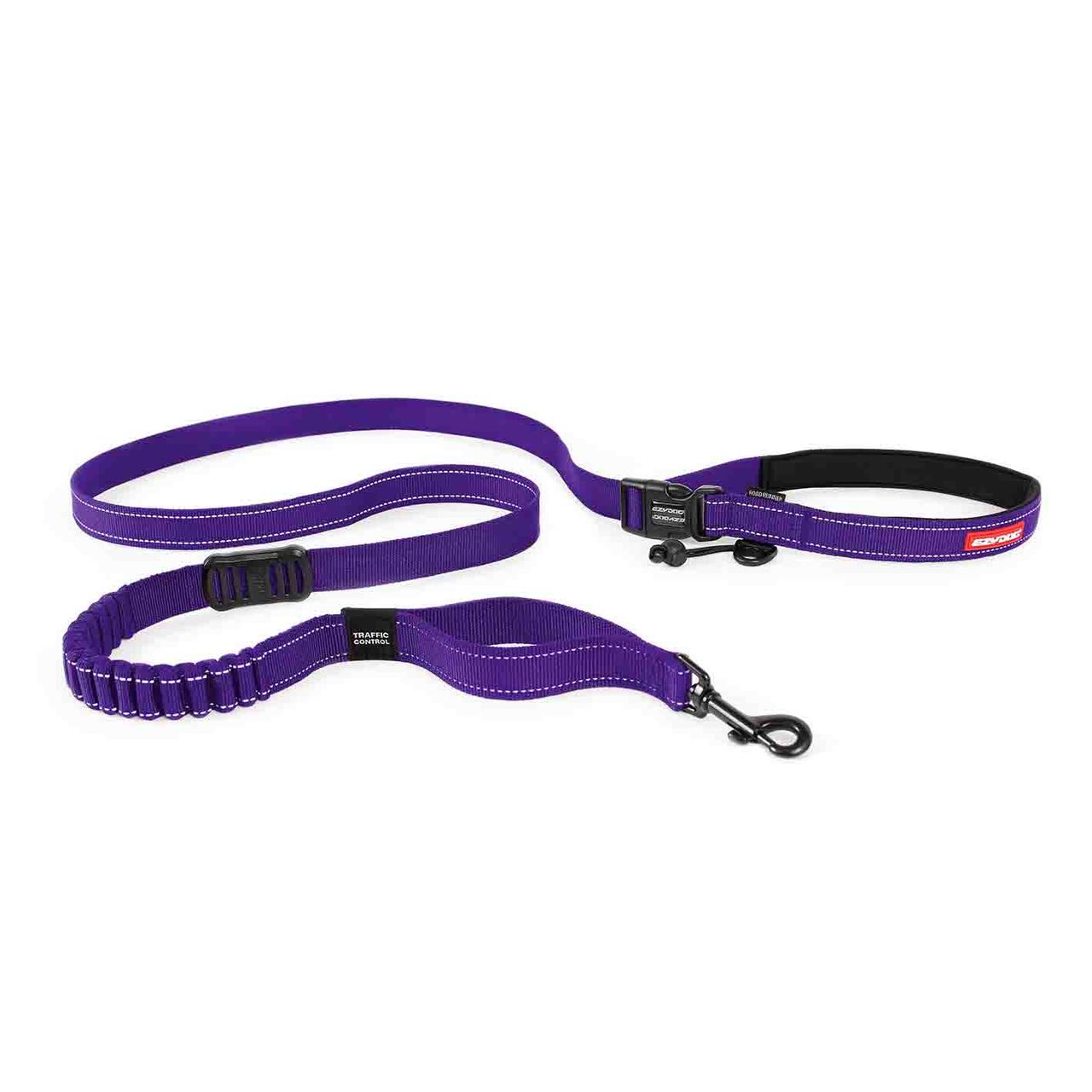 Our Guarantee

We carefully select the products in our store based on excellent quality, usefulness, durability, and aesthetics. We're dog owners (and dog lovers) and we rely on the gear in our store for our own hiking adventures and dog care! We're proud to back our products with a risk-free 30-day guarantee. If your item doesn't fit or isn't what you expected, returns are free and easy.

We want you to be excited about your purchase and confident in the quality of our gear. If you'd like, we're happy to chat on the phone or online to answer any questions you may have or even demo a product or help you choose the correct size. Just email us at hello@hikingdogco.com to set up a time and we'll be there!

As always, our email support is open 24/7/265 and we'll do everything we can to help you and make sure you have an excellent experience shopping with us. Don't hesitate to contact us for assistance!